The Pittsburgh Poetry Collective's poetry slam league.
Now that you have ventured onto our webpage, you may be asking yourself "what is a poetry slam?" The Poetry Slam Poetry originated in 1986 at the Get Me High Lounge in Bucktown, Chicago. Slam Poetry is a rhetorical art where various individuals are giving an opportunity to present and perform original works of poetry to an audience. If you would like to perform at the Steel City Slam below will be listed some information that'll inform you on our beliefs, expectations and rules regarding the Slam. A poetry slam is a poetry competition staged as an interactive show. It puts a dual emphasis on writing and performance, encouraging poets to focus on what they're saying and how they're saying it. Poets receive a score for their work from judges selected from the audience. Typically, the emcee or another organizer selects the judges, who give numerical scores based on the poets' content and performance.
Steel City Slam takes place at 7:00PM around the second Wednesday of the month at The PA Market in the Strip District. Check our events page for weekly zooms!
Steel City Slam:
The Sign-up list for the Steel City Slam and Steel City Slam Open Mic becomes available at 7:45 p.m. (1945 hours) at the venue where the slam is being held.
Rules:
Though rules vary from slam to slam, the basic rules are:
Each poem must be of the poet's own original construction;
Each poet gets a set limit of time in minutes per round (plus a ten-second grace period) to read one poem. The most common time limit is three minutes, and some slams have time limits of four, two, or one minute. Points are deducted for violating the time limit;
The poet may not use props, costumes, musical accompaniment, or musical instruments;
Scores are assessed on a zero to 10 scale with one decimal place. Of the scores the poet receives from the five judges, the high and low scores are dropped and the middle three are added together, giving the poet a possible score of 0-30 points. Judges will be selected at random prior to the show. Judges will be vetted to ensure that there is minimal bias.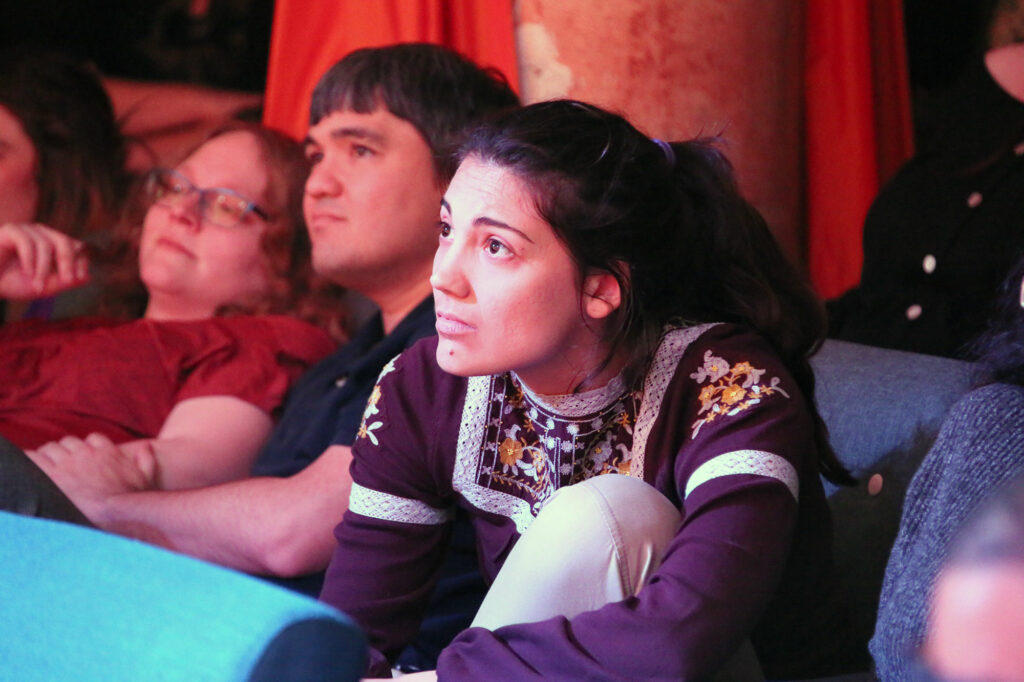 OPEN MIC:
Artists signed up for the Open Mic will be able to present their art during breaks between the slam. The Open Mic allows props and musical accompaniment. Please inform Steel City Slam Staff prior to your performance of any props or musical accompaniment you plan to use to ensure that we can best assist you.
We ask that Open Mic participants limit their performance to up to five minutes depending on the number of participants.
Steel City Slam generally runs between 7:45 p.m. – 10:00 p.m.
What can the audience do?
The audience can respond to the poets or the judges in any way they see fit. The audience is encouraged to make noise: to snap or clap or boo or cheer at the conclusion of a poem, during scoring, or even during a poem.
What is the difference between slam poetry and poetry?
That's not the right question to ask. There is no such thing as "slam poetry" even though the term (along with "slam poet") seems to have gained acceptance. The more useful question to ask is "What is the difference between spoken word or performance poetry and page poetry?" Spoken word or performance poetry is poetry written first and foremost to be heard. It focuses on the aesthetics of word play, intonation, and voice inflection. It is a 'catchall' which includes any kind of poetry recited aloud, including hip hop, jazz poetry, traditional poetry readings, and can include comedy routines and prose monologues. If it's not a competition, it is not a poetry slam, and if it is a poetry slam, much if not most of the work presented would be called spoken word or performance poetry.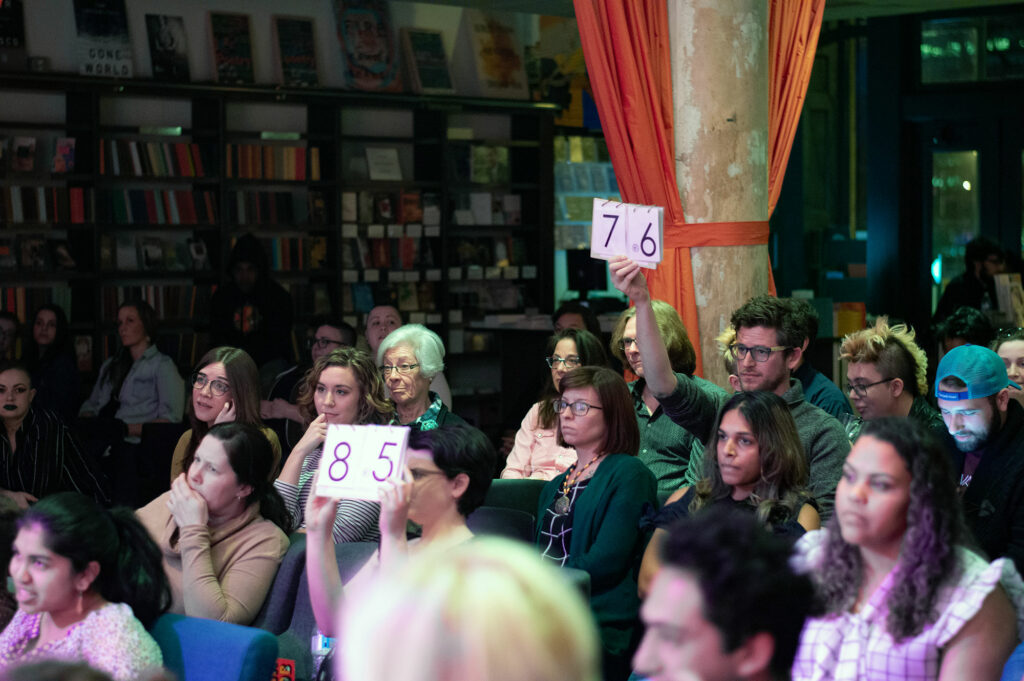 Feature Poets
If your spoken word travels are going to bring you through our fair city, we would love to talk with you about booking a feature! Please fill out this contact form and we will get back to you!