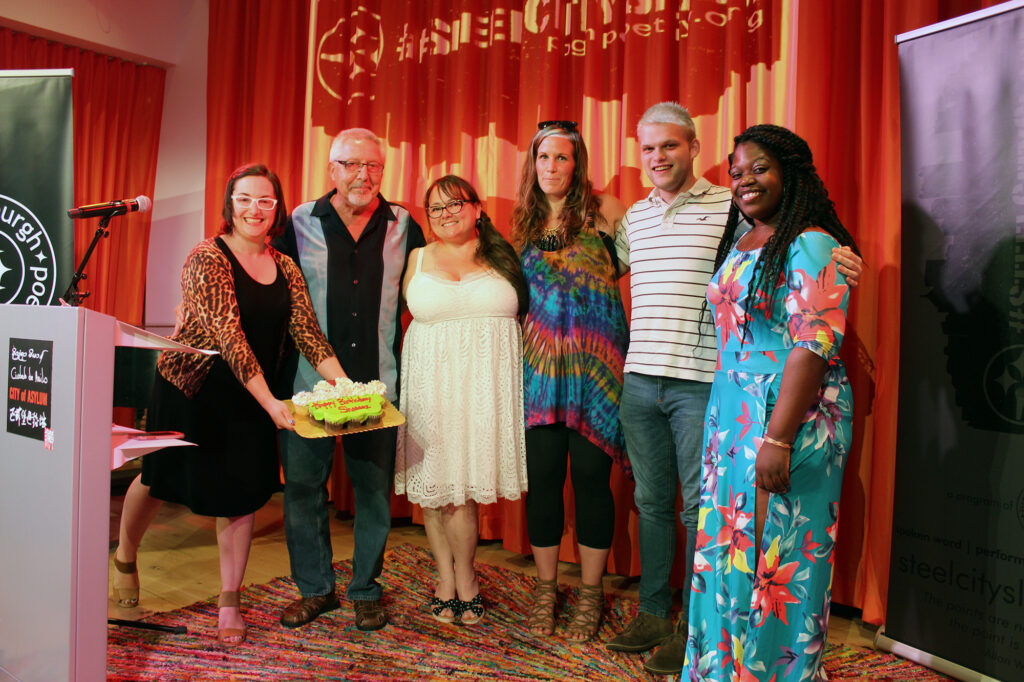 We like music!  We like poetry! We love Liner Notes!!  Nationwide, Liner Notes was inspired by Mashed Poetics in Vancouver B.C. and brought to the Steel City by Shanna Alden.  Every once in awhile, we take a break from competitive performance to sit back, appreciate some good music, and write some new shit. (NEW SHIT!)    Liner Notes was staged January 2020 – March 2020 at Black Forge Coffee House II in McKees Rocks. Pittsburgh Poetry Collective has since cut ties with Black Forge. Stay tuned to see where Liner Notes ends up post-pandemic!
It works like this:
Liner Notes is a poetic tribute to a musical selection and a showcase of new work by local writers. The Pittsburgh Poetry Collective Board and community pick an album; poets sign up in advance to be randomly assigned a track from that album; and the writer then composes a new piece 'inspired by' that track in any way they choose, which they then read in the Liner Notes showcase! We have seen form poetry, lyrics erasure pieces, the most tenuously related subject matter… Pretty much anything goes at Liner Notes and that means props and costumes are welcome!
To participate and receive a track assignment for a future Liner Notes showcase, please contact us!