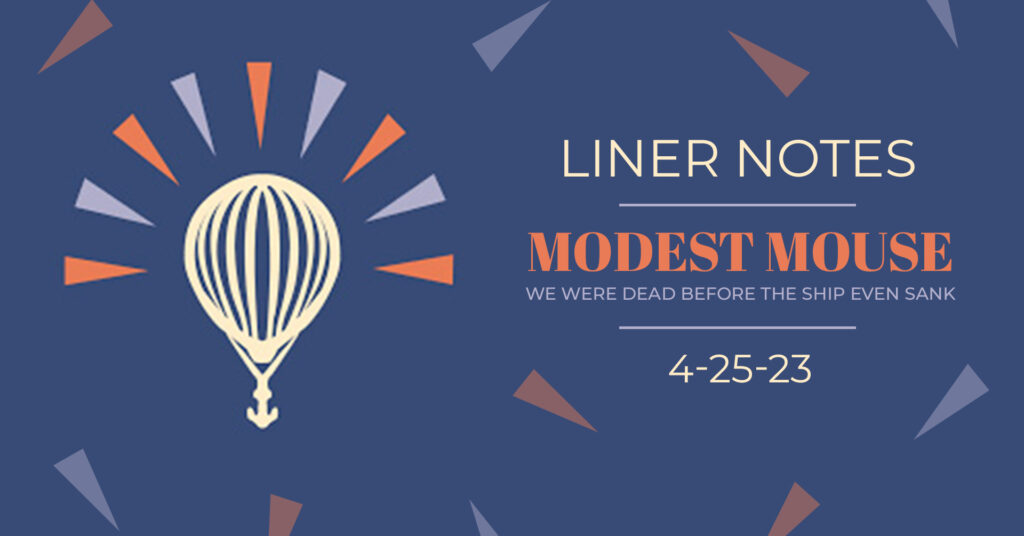 Liner Notes is back in full force with the next showcase taking place on April 25, 2023!
We will be writing to Modest Mouse – We Were Dead Before the Ship Even Sank.
What on earth is Liner Notes?
Liner Notes is a poetic tribute to a musical selection and a showcase of new work by local writers. Nationwide, Liner Notes was inspired by Mashed Poetics in Vancouver B.C. and brought to the Steel City from Rain City by Shanna Blackwood. Periodically, we take a break from competitive performance to sit back, appreciate some good music, and write some new shit. (NEW SHIT!) Liner Notes has returned in 2023 via Zoom during the even months. The current album is from Modest Mouse and the next showcase is on April 25, 2023.
It works like this:
The Pittsburgh Poetry Collective Board and community pick an album; poets sign up in advance to be randomly assigned a track from that album; the writer composes a new piece 'inspired by' that track in any way they choose, which they then read in the Liner Notes showcase! We have seen form poetry, lyrics erasure pieces, the most tenuously related subject matter… Pretty much anything goes at Liner Notes and that means props and costumes are welcome! Hashtag We do what we want!
Participants receive 2 points towards the Steel City Slam season standings. New sh t is priceless.
To participate and receive a track assignment for this Liner Notes showcase, please complete this Google form
We have one more mini workshop in advance of the event. We'll be meeting on Zoom to gather, discuss, and most importantly, write!
Check out our Events page for all our upcoming stuff!